Bestow is a philosophy of skincare, made up of exquisite rituals and functional foods lovingly created to support your inner health and outer beauty.
Bestow is about unlocking nature's gifts and sharing them with women who are ready to know. We draw from past wisdom and from nature itself to nourish skin, enrich beauty and endow confidence. We bestow
Our Bestow Range
BESTOW BEAUTY OIL is a wonderful food for skin.  It's your edible cosmetic, making your skin soft, smooth and velvety.  Bestow Beauty Oil is able to do this because it contains high levels of Essential Fatty Acids (Omega-3 and Omega-6) that are not only vital for your health but also the beauty and vitality of your skin.
BESTOW BEAUTY POWDER is a delicious, beautifying blend of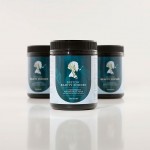 nutrient-rich plants, designed to bestow health and radiance to your skin.
This is a beauty powder unlike any other, because you apply it from within.  It's an edible cosmetic, packed full of minerals, vitamins and amino acids, all of which are beneficial for skin, body, hair and nails.
This super-nourishing blend of flaxseed fibre, kelp, spirulina, wheatgrass, alfalfa, coconut, blackcurrant extract and pumpkin flour is highly nutritious, leaving skin feeling smoother, more velvety and more radiant.
BESTOW BE CLEANSED is a blend of nature's super foods designed to bestow a clearer,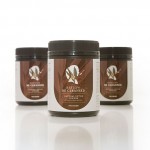 more radiant complexion by encouraging the liver and bowel to gently eliminate toxins in a non-aggressive way.
Your skin tends to reflect what's happening on the inside. If your body isn't eliminating toxins efficiently, this can result in dull, devitalised skin, and can contribute to many skin disorders such as acne, blemishes and eczema.
All designed to bestow you with clearer, more radiant skin.
BESTOW BEAUTY FROM BENEATH is designed to bestow skin with vitality and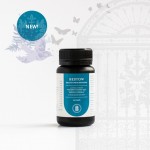 radiance from the inside.
This daily supplement provides a balanced source of the important nutritional building blocks your body needs to produce good quality collagen and elastin; your skin's natural, anti-ageing fibres. Just as importantly, Beauty from Beneath also contains key vitamins and minerals that support the proper functioning of the skin.
BESTOW ORGANIC TEAS are available in two beautifully blended therapeutic teas, Luminositea and Eternitea. 
Luminositea and Eternitea will support healthy skin from within and the Bestow 'Time for Me' Tea Ritual we invite you to embrace, will further enhance your personal wellness journey.
BESTOW BODY BRUSH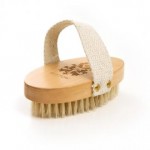 – Dry skin brushing is a wonderful detoxification aid as your skin is your body's largest eliminative organ and is responsible for one quarter of the body's detoxification each day (that's why it's also known as our third kidney).
If you dry brush regularly your skin will be noticeably smoother.
THE BESTOW BOOK SERIES – gluten free, dairy free and refined sugar free recipe journals.

These beautiful books feature a selection of delicious recipes that bestow health and radiance to your being and your skin.