We are gearing up for a fun and fabulous festive season at Pania Ryan Beauty Retreat, with an exciting whirlwind of Christmas parties,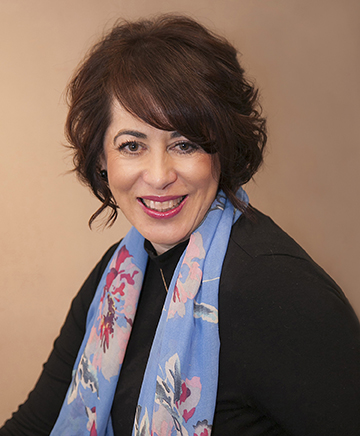 special occasions and beautiful weddings to prepare for.
There is so much to update you on. Read on for our latest news as well as beauty tips for the coming summer.  And, although it is a busy time of year, I know how essential it is to find time for some restorative peace and quiet, or pampering, too. Our new spa packages may provide just the retreat you need. 
I would like to thank all our wonderful clients for your support over the past year. I wish you a safe and happy holiday season and wonderful Christmas times with your families. 
Pania
Slow Beauty

One of the big changes at the salon this year has been Pania Ryan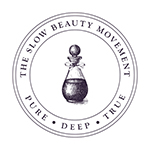 Beauty Retreat becoming a member of the slow beauty movement.
Slow beauty is a world-wide movement away from the quick-fixes of the past that included invasive approaches like surgery, injected treatments and chemical peels – treatments that sometimes did more harm than good. 
Instead, slow beauty embraces a more holistic health-based beauty philosophy with good nutrition, hydration and healthy lifestyles part of the essential mix. The focus is on dermo-nutrition, wellness and genuine skin health from the inside out.
With a background in aromatherapy, Pania has always preferred using nature-based, proven and safe products in her salon, so slow beauty is a perfect fit, melding seamlessly with many of the products and treatments already offered.
But just because the philosophy is called slow beauty, it doesn't mean slow results – far from it. Our treatments and products still offer long-term skin benefits, just with none of the risks.
A beautiful idea for Christmas presents
A gift from Pania Ryan Beauty Retreat is a wonderful way to pamper someone special this year. Gifts range from small stocking fillers, all the way to an unforgettable spa package to pamper and restore.  Pania Ryan Beauty Retreat gift vouchers are available for any amount and are beautifully presented in an envelope and Christmas ribbon.
Pania Ryan Beauty Retreat also has sumptuous Decléor Paris gift packs that sell out every year, skin nourishing Joyce Blok Summer Essentials packs for glowing, hydrated skin and an impressive range of Pure Fiji gift packs for a gift to enjoy for months to come.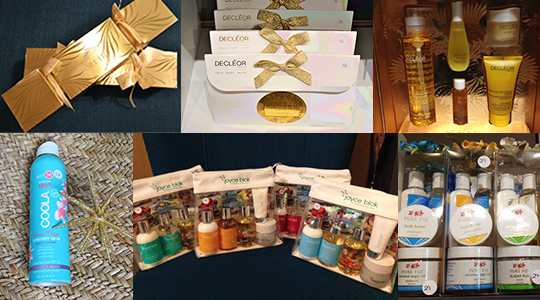 A new name in spa treatments: Aspar

At Pania Ryan Beauty Retreat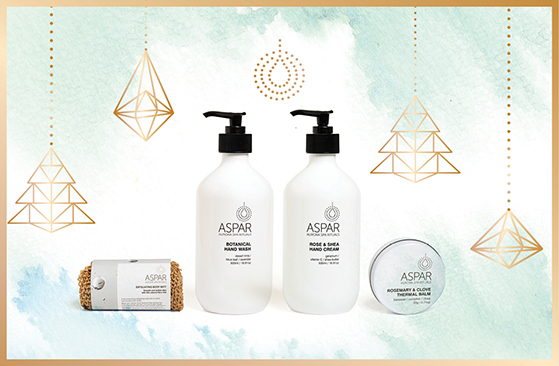 we have added the Aspar treatment range to our spa packages. Botanically active and essential oil based, Aspar products are specially formulated for use in spa treatments for hydrating and nourishing the skin, or to relax and unwind the body.
Made in Australia, each formulation in the range is free from parabens, lanolin, sulphates, SLS, mineral oils, artificial colours and fragrances. The Aspar range is used at the Aurora Spa at the Gold Coast's Palazza Versace and on all Qantas first-class flights. Originally developed as an antihypertensive, Sildenafil has been approved for the treatment of erectile dysfunction. But the history of Viagra has not ended: a large body of data has been accumulated, including clinical data, indicating that Sildenafil and other phosphodiesterase type 5 inhibitors (PDE-5) can be used to treat cancer, cardiovascular, neurodegenerative and even infectious diseases.
Digital skin scanning

Our new OBSERV digital skin scanner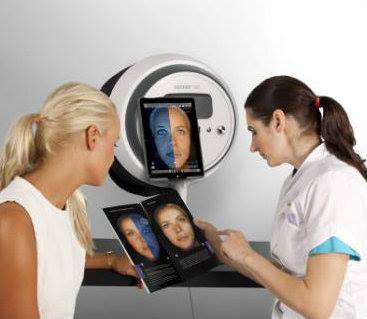 allows therapists to examine the skin layers below the surface – beyond what can be seen by the natural eye – record images and show changes over time. But most importantly, it allows us to observe areas of concern and help you choose the right products to maintain and improve the condition of your skin.
Skin scanning technology means we can also offer seasonal consultations for a skin 'check-up', or to review products and gauge progress. If you haven't tried this new technology yet, you will be amazed at what it can do!
You can now shop at Pania Ryan any time online
Exciting news! Our virtual salon has arrived.  Not only can you keep up to date with the latest salon news and beauty information on our website, you can now shop online.
Thinking of that special gift to pamper somebody, or running low on skin care or beauty supplies? You can now purchase Pania Ryan Beauty Retreat gift vouchers and all of your favourite skin care products from our clinic at our online shop on our website. Shop now http://paniaryan.co.nz/shop-online-now/
Beauty news and more at paniaryan.co.nz
Along with online shopping, there are more changes to come at www.paniaryan.co.nz in the New Year. We are fast becoming your one-stop-shop for health and wellness, beauty and fashion as well as, of course, everything skin care.
Bookmark us now: our online presence is growing and you don't want to miss a thing! Keep up to date with our latest promotions and news on our website www.paniaryan.co.nz, or by following us on our Facebook page www.facebook.com/paniaryanbeautyretreat
New treatment menu
We have updated our treatment menu at Pania Ryan, including a new range of spa packages and facials.  Come in, de-stress and let our wonderful staff pamper you from head to toe.
New loyalty cards
Also out now are new loyalty cards for Joyce Blok and Decléor. When you purchase 10 Joyce Blok home care products or 10 Decléor products, you can earn a free gift.
Don't burn your cold shoulder
A new trend in fashion is garments that show off the shoulder, with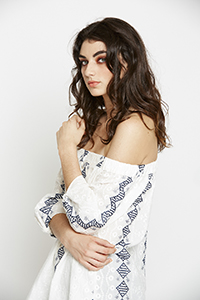 strapless tops and dresses hitting high fashion. Sometimes the cold
shoulder look is a peasant-style top that can be worn on the shoulder
or slipped down a notch for a pretty, romantic look.  In New Zealand's harsh sun this means more care is needed to apply sun protection on the shoulder, neck and back – all areas at high risk for burning and sun damage.
The best way to maintain a younger looking skin and protect against skin cancer is always to apply sun protection and reduce sun exposure. See the team at Pania Ryan Beauty Retreat for the latest skin protection products from Coola and New Zealand-made Joyce Blok, as well as auto bronzing creams for sun-less tanning. 
(Off the Shoulder by Ketze-ke)
Romancing the new summer looks
Summer fashion will be rocking a 1980s romantic revival with flared or bell sleeves, bright prints, florals and frilled designs this year. Floaty silhouettes, cool pastels and the return of 90s silk slip dresses are making it easy to get in a summery mood.
And although candy-coloured pastels are still huge, a hot colour for your special occasion wear this season is a spicy chilli red, which looks extra glamorous in the sun when combined with gold accessories.

Bright colour is still in fashion for the lips and nails this summer, too, with new nail shades ranging from bold fuchsia pink to pops of bright blue, yellow or coral.
Festive food
Love the Christmas festivities but wanting to reduce your refined sugar intake?  A healthy spin on the traditional banoffee pie could be the answer.  Here's a recipe to try, courtesy of Lauren Parsons from her new book "Real Food, Less Fuss".
Banoffee Pie: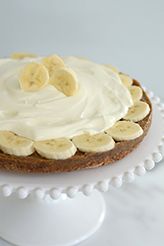 Base
3 Tbsp coconut oil, melted
1 cup rolled oats
½ cup desiccated coconut
½ cup raw cashews
8 dried dates
Centre
1 cup raw cashews
1 ½ cups dried dates
1 tsp vanilla extract
1 large banana
Topping
2 bananas, sliced
¾ cup Greek yoghurt
Method:
Preheat the oven to 160°C (320°F). Place the base ingredients in a food processor with an S blade and combine to form a crumb. Press down into a lined spring form tin or pie dish.

Bake for 6-8 minutes until light golden brown then allow to cool.

Meanwhile blend the centre measure of cashews for 2-3 minutes, pausing and scraping down as needed to form a paste. Then blend in the dates and vanilla. Lastly add the banana and blend until smooth. It is quite a sticky mixture so give your blender a break if it is heating up.

Once the base has cooled, pour the filling in and spread it out. It can be very sticky so use a metal spoon that has rested in a cup of boiling water to spread it evenly. Keep chilled until ready to serve.

Top with a layer of thinly sliced banana (saving some for a garnish) then a layer of Greek yoghurt spread out to the edge of the outside ring of banana slices. Garnish the centre with a few remaining pieces of banana. Go to www.bit.ly/CWLBanoffee for a step by step demonstration video.
Fun facts for Christmas
Bing Crosby's Christmassy tune "White Christmas", by Irving Berlin, is the best-selling single of all time, with over 100 million sales worldwide since 1942.
During the Christmas shopping season, nearly 28 sets of LEGO are sold every second around the world.
Before turkey, the traditional Christmas meal in England was a pig's head and mustard.
Many parts of the Christmas tree can actually be eaten, with pine needles being a good source of Vitamin C.
The tradition of putting holly in Christmas decorations actually looks ahead to the Easter story. The holly in a wreath symbolises Christ's crown of thorns, while the red berries represent drops of his blood.
Gold-wrapped chocolate coins commemorate the original St Nicholas who is remembered for giving bags of gold coins to the poor.
Rudolph the red-nosed reindeer was invented for a US firm's Christmas promotion in 1938.
Christmas hours
In the run-up to Christmas the salon hours are:
Monday 9am – 4pm, Tuesday 9am – 6pm, Wednesday 9am – 9pm, Thursday 9am – 8pm, Friday 9am – 6pm, and Saturday 9am – 4pm.
Pania Ryan Beauty Retreat closes for the year at 2pm on Saturday December 24, and reopens in 2017 at 9am on Wednesday January 4, 2017.
The last day for treatments is Friday December 23 – so book now to avoid disappointment.
We wish you all a very merry Christmas – relax, have fun and look after yourself. Once again, we thank you for your amazing support and look forward to seeing you in the New Year.
Pania and the team at Pania Ryan Beauty Retreat
134 Fitzherbert Avenue, Palmerston North
Ph: 06 358 8745